1. Smart Card is BLOCKED - this means you have entered your PIN (Personal Identification Number) incorrectly 3 times.
also:
2. Parameter is incorrect - (when attempting to log onto a government computer) and you have already performed these steps.
You will have to visit an ID card office (RAPIDS (Real-time Automated Personal IDentification System)) to get your card unblocked, updated, or replaced. The CAC owner has to be present along with a second photo ID. The RAPIDS site VO (Verifying Official) will verify your identity using your finger print and help you reset your PIN.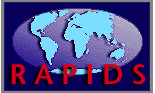 SITE LOCATOR
https://idco.dmdc.osd.mil/idco/locator
The website allows you to type in your address and search for ID card sites near your location. It also includes a map to show you how close that site is to the location you entered. I recommend you call before you make the journey.
Please take note of the tab titled: "Required Documents." This shows you what you need to bring with you.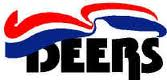 You can update your mailing address on DEERS by using this CAC enabled link.
See how to use the RAPIDS Self Service Portal for items like DD1172-2s
The only seven authorized CACs are:
GEMALTO TOP DL GX4 144

GEMALTO DLGX4-A 144

GEMALTO DLGX4 128Kv2

Oberthur ID One 128 v5.5 Dual

Oberthur ID One 128 v5.5a D

G&D FIPS 201 SCE 3.2

G+D FIPS 201 SCE 7.0

If you have a CAC other than the SEVEN cards shown above, including:
Gemalto GCX4 72K DI
Gemalto Access 64KV2
Oberthur ID One v5.2a Dual
Oberthur ID One v5.2a
Oberthur ID One V5.2 Dual
Oberthur ID One V5.2
It needs to be replaced. See below links from numerous websites proving this requirement:
http://www.army.mil/article/86201/Old_CACs_must_be_replaced_by_Sept__30/

https://www.facebook.com/NavalBaseSD/posts/227911117314200

http://www.forthoodsentinel.com/story.php?id=7630