Army
The Microsoft Home Use Program (HUP) which used to enable Army Soldiers, Civilians, and Contractors the option to purchase Microsoft Office 2019 for $14.99 ended. It was replaced with Microsoft 365 subscription based Office with a 30% discount. What retails for $99.99 (per year) is available to you for $69.99 (per year).
Microsoft 365 is NOT compatible with Windows 8.1 (and older), or Mac OS 10.11.x (or older).
Your computer MUST have Windows 11, 10 or Mac OS (10.12.x) (or newer) to install Office 365.
https://www.microsoft.com/en-us/workplace-discount-program
You need to enter your full military email address.
INFORMATION
Free Microsoft Office online training from Microsoft here
.
.
Marine
Corps
Navy
Navy & Marine Corps Home Use Program Information
Purchase Office 365 Home Premium (Annual subscription)
.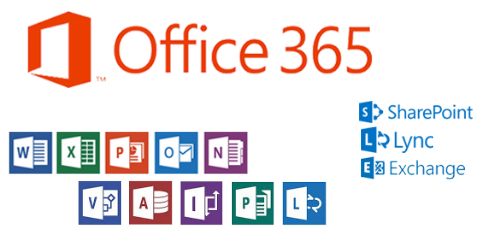 Office 365 is
NOT compatible
with Windows 7 or older versions of Windows. It is also not compatible with Mac OS X 10.11.x and older.
You MUST HAVE Windows 11, 10, 8.1, Mac OS Monterey (12.x.x), Mac OS Big Sur (11.x.x), Mac OS Catalina (10.15.x), Mac OS Mojave (10.14.x), Mac OS High Sierra (10.13.x), or Mac OS Sierra (10.12.x)
..
Microsoft 365 University for free is available to full- and part-time enrolled students, faculty, and staff of qualified, accredited higher education institutions [with a valid .edu email address]. Alumni of these institutions are not eligible.
Qualified, accredited higher education institutions include Universities, Polytechnic schools, and Institutes of Technology, as well as other tertiary-level institutions, such as colleges and vocational schools that award academic degrees or professional certifications. Restrictions vary by country. Find out if your eligible.
This version of Microsoft 365 is a 4 year subscription - (not just a 1 year like above) The PC version includes: Word, Excel, PowerPoint, OneNote, Outlook, Publisher, and Access. The Mac version includes: Word, Excel, PowerPoint, OneNote, and Outlook. Both versions include: 1 TB (Terabyte) of OneDrive cloud storage, plus 60 Skype minutes of calling per month to mobile phones and landlines. Compatible only with Windows 8.1 and newer PCs, or Mac OS X 10.10 and newer Mac computers.
Microsoft Military Deals
Various hardware and software discounts
https://www.microsoftstore.com/store/msusa/en_US/mil/
.