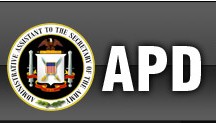 I want to make it easy for you to contact APD for assistance / problems digitally signing PDF-Fillable forms.
703-614-3727
703-692-1306
DSN: 312-222-1306
Email: usarmy.pentagon.hqda-apd.mbx.customer-service@mail.mil
Fill out Web form below
If your question is NOT APD specific go here to contact one of the other support desks. Please try the ideas in #2 below before completing the Webform. You may find an answer to your issue.
1. Lotus Forms and ApproveIt / eSign software is no longer supported or used.
2. Information for signing PDFs can be found here
NOTE: The form below is for questions to Army Publishing Directorate regarding digitally signing PDF-Fillable forms or accessing their website ONLY. If you have questions regarding other computer problems, please use the support desks on this page.